Regatta 2023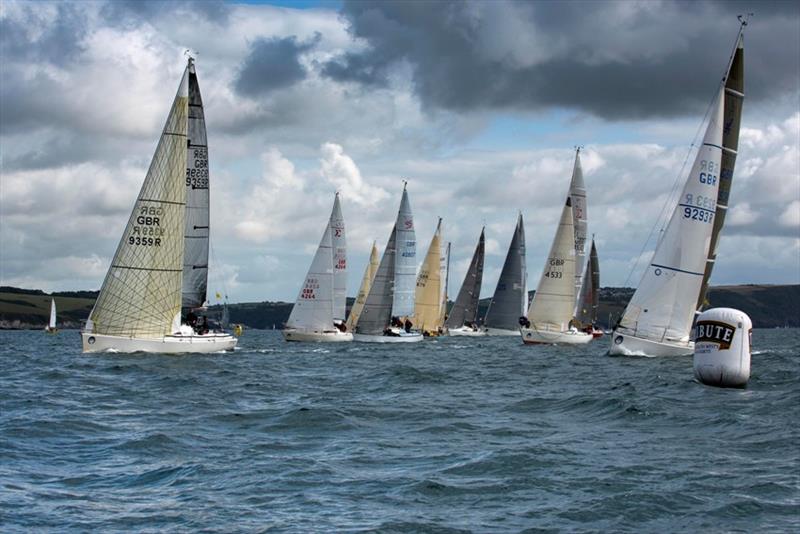 Fowey Week © St Austell Brewery
Fowey Royal Sailing Regatta will take place this year from Sunday 13 - Friday 18 August
Plans are being finalised for Fowey Royal Regatta races for cruisers, Troys, Fowey River dinghies, Falmouth Working Boats and dinghy handicap fleets.
The Notice Of Race is available in the race documents section of the regatta webpages..
Please come back to this page for updates which will appear when available. Visit the Regatta Entry page for prices, entry and payment.
Or contact the Fowey Sailing Committee here
Fowey Royal Regatta takes place every year in the third week of August. There is always a good mix of racing afloat and entertainment ashore, with handicap classes and fleets for the serious racers and also for the more relaxed crews. For more information on the week shore-based activities please go to the Royal Fowey Regatta website.
Racing takes place in the stunning surroundings St. Austell Bay and the estuary of the river Fowey.
For the Cruisers, the week starts on Sunday with the traditional handicap passage race to Flushing, and then the return race from Falmouth on Monday. Cruiser class racing in regatta will be under IRC and YTC, with two races a day and a single race on Friday. Final class splits will be determined upon entries being examined shortly before the event.
The Falmouth Working Boats always enjoy racing and socialising in Fowey. Watching them race in Fowey is always exciting for spectators and they finish their race every day on the club line inside the harbour in front of the RFYC this is usually quite a spectacle. Thursdays harbour race is a must see with the fleet racing up and down the river with a magnificent display of colour and beauty.
The Troys, Fowey Rivers and dinghies race mostly outside the harbour and finish their last race in the harbour off Town Quay. Should the weather dictate then all racing for these fleets takes place within the confines of the harbour.
There is a junior regatta to be held one afternoon for helms who are 18 or under and there is also a junior series that takes results from juniors racing in a variety of classes throughout the regatta and collates them into an overall set of results.
After racing each day sailors gather at either Royal Fowey Yacht Club or Fowey Gallants Sailing Club for a relaxing drink or two, great food and a good chat about the days events before daily prize-giving.

After racing is over on Friday there is prizegiving at Fowey Gallants Sailing Club.
The committee would like to thank our sponsors for the event - St Austell Brewery.
Last updated 11:24 on 10 May 2023